ASHTON & ANDY
sapphire point overlook
Ashton and Andy's wedding day started out at a beautiful mountain home in Breckenridge, where they had been sharing the weekend with friends and enjoying the slopes. What had first been planned as a ski trip turned into an elopement for the Texas couple.
Before the ceremony began, we made our way to a secluded spot in the snow covered pines for first look to capture a sweet moment between the two. The winter sun was bright as guests arrived for the elopement at Sapphire Point Overlook. They danced in place to stay warm while taking in the view of a frozen Lake Dillon and the Tenmile mountain range. As Ashton walked down the aisle with her father, her face lit up as she saw everyone who had traveled to be there, and her soon-to-be husband, waiting for her. Their ceremony, officiated by a close friend, was the perfect intimate celebration of their marriage.
After capturing a few portraits at Sapphire Point as the sun began to drop behind the mountains, we had the chance to head over the the Dillon Ice Castles for a few pictures of the newlyweds in the winding maze of ice walls and caverns before returning back to their home for the reception and a wonderful night spent with their closest family and friends.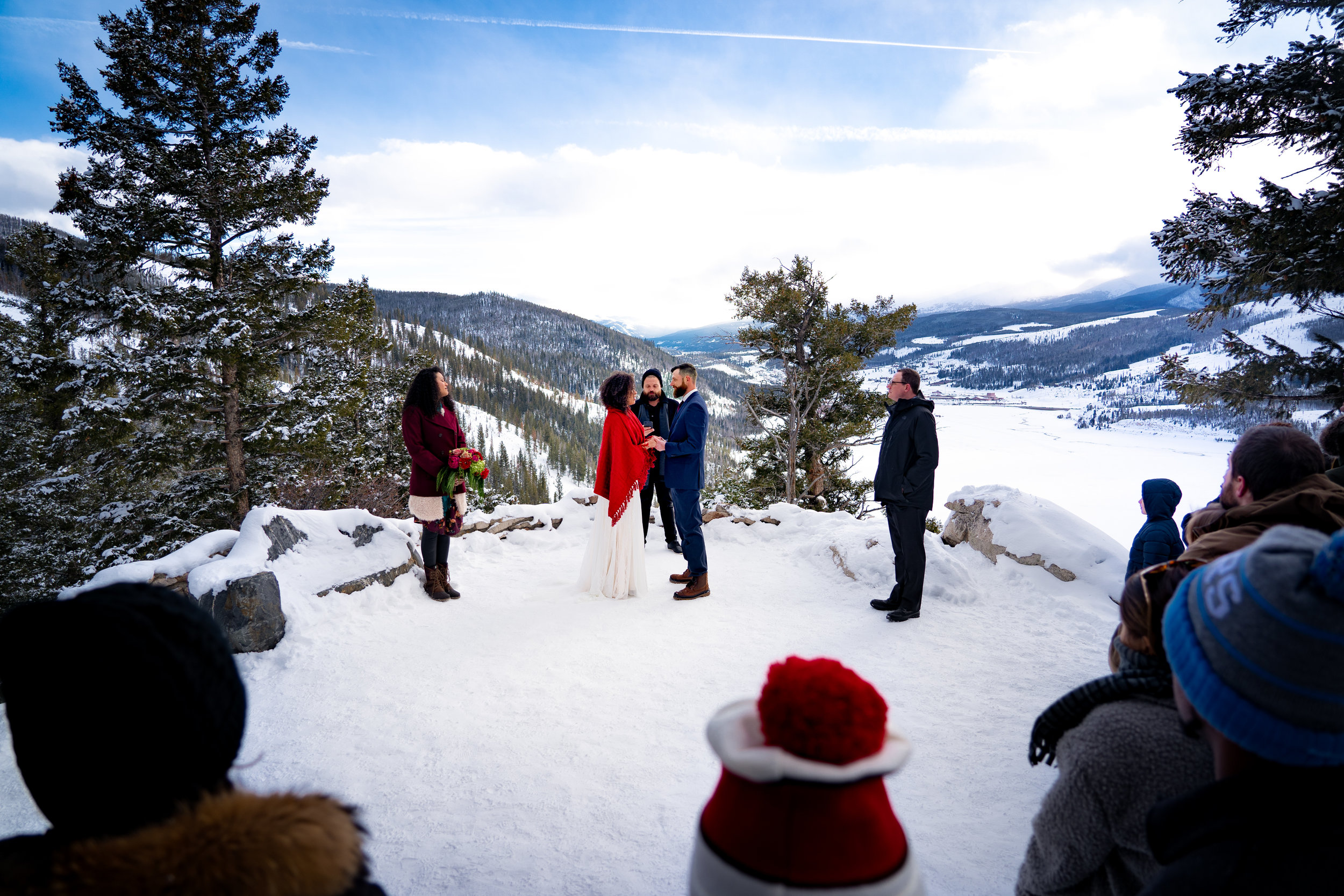 More Engagements and Weddings Near Sapphire Point Overlook